2020 Nissan Maxima car for sale
INTRODUCING THE ALL-NEW 2020 NISSAN MAXIMA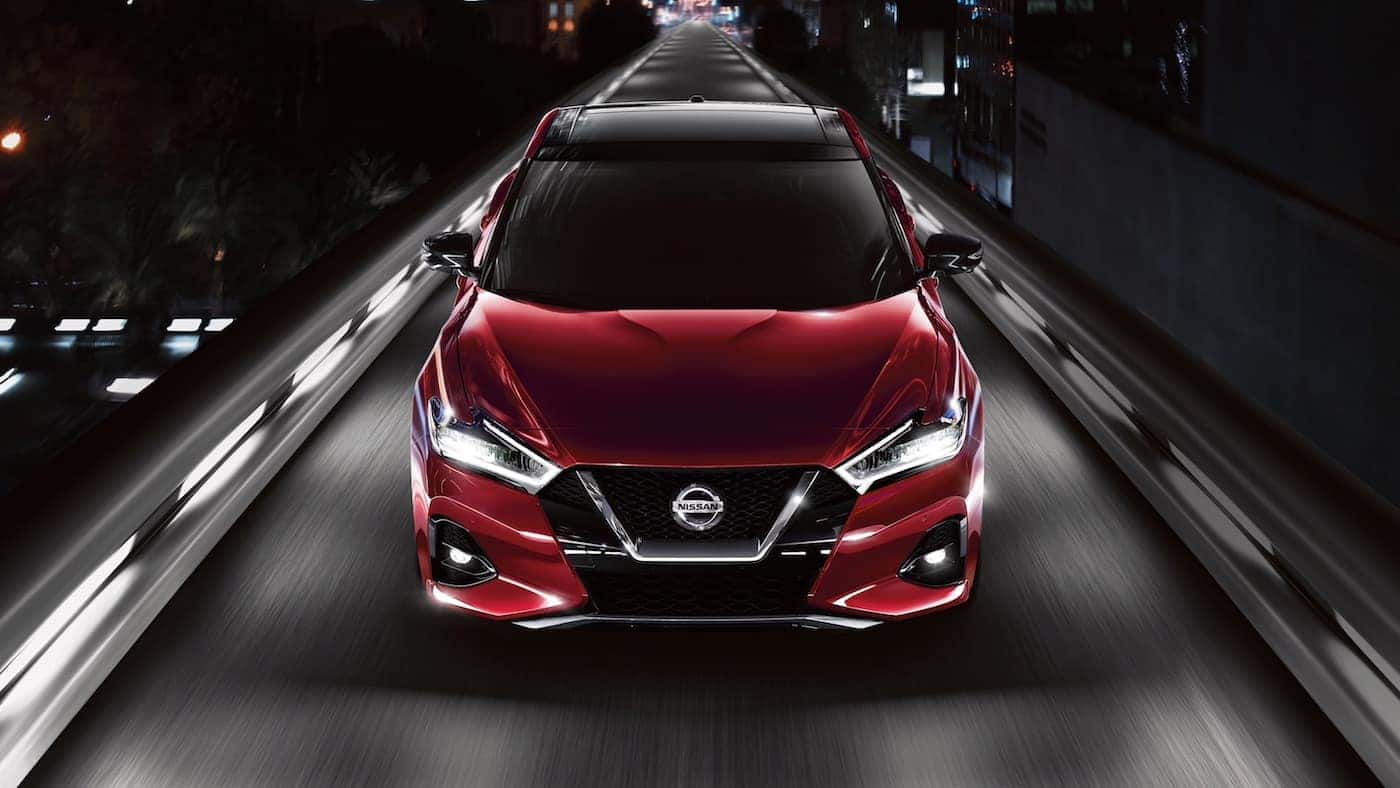 VCITY / HIGHWAY MPG
20 / 30
---
Available Model Trims
---
S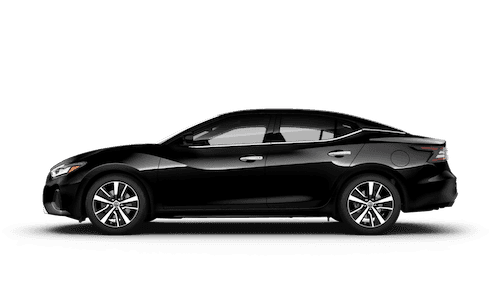 starting MSRP
$34,250
SV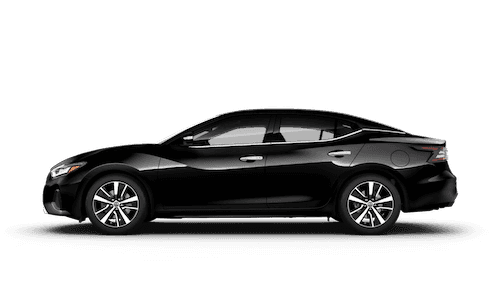 starting MSRP
$36,300
SL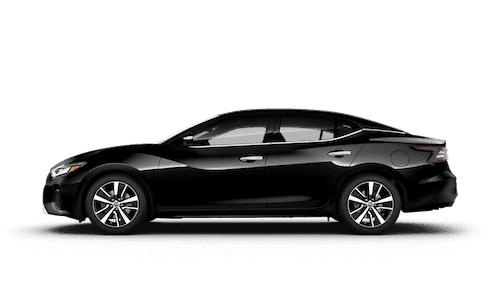 starting MSRP
$38,640
SR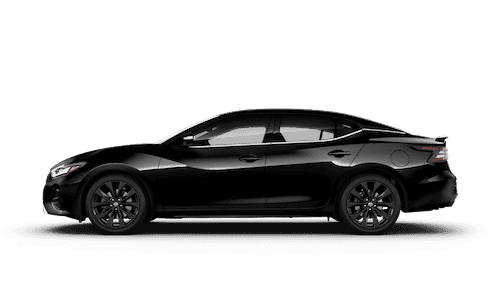 starting MSRP
$41,450
Platinum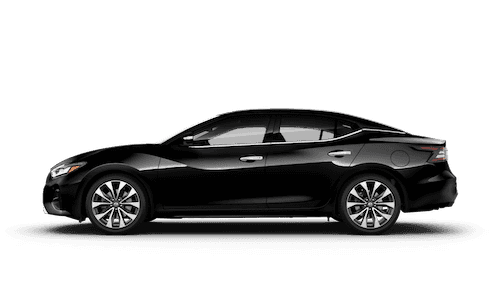 starting MSRP
$41,540
Platinum Reserve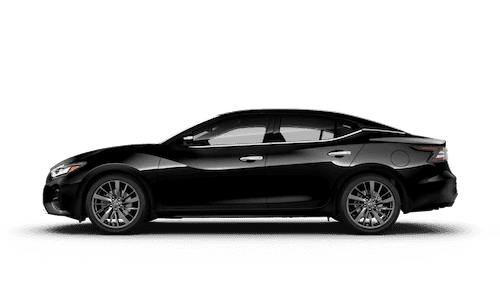 starting MSRP
$42,680
---
---
NISSAN INTELLIGENT MOBILITY
---
Nissan Intelligent Mobility makes you feel more confident, excited, and connected on every ride. You'll drive with greater awareness and can even get an assist when you need it. Everything gets easier too, as you seamlessly sync from your compatible smartphone to your Maxima and the world around you. This is the future of driving, and it's here for everyone right now.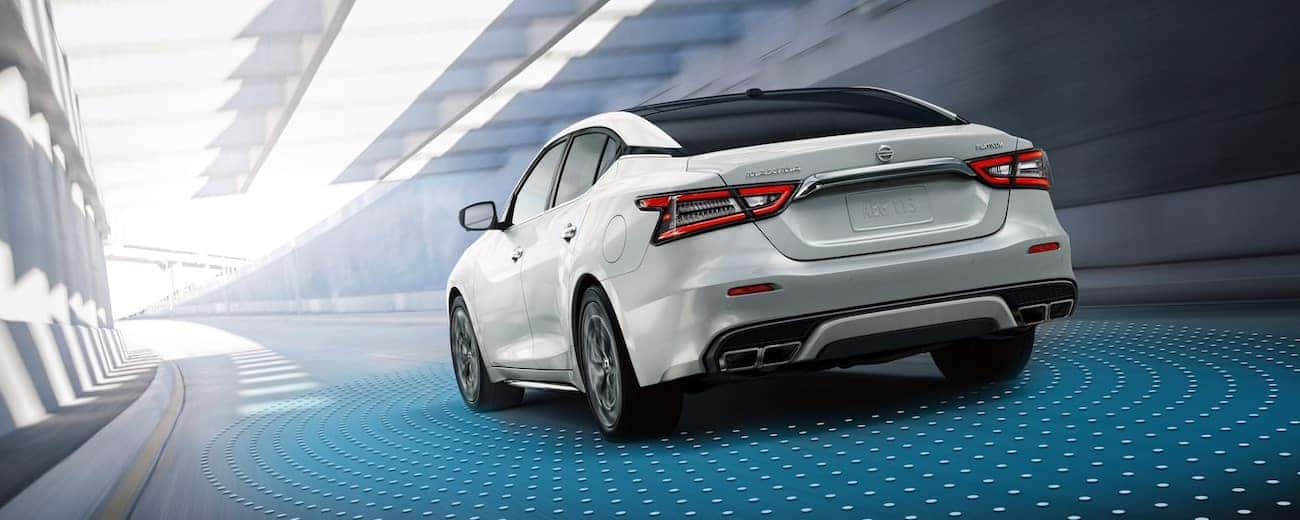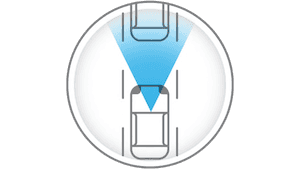 AUTOMATIC EMERGENCY BRAKING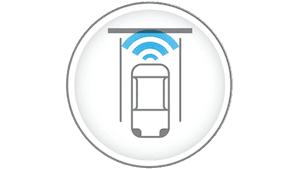 REAR AUTOMATIC BRAKING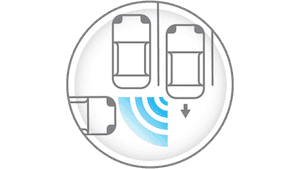 REAR CROSS TRAFFIC ALERT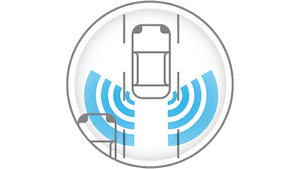 BLIND SPOT WARNING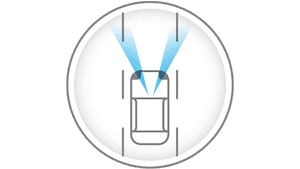 LANE DEPARTURE WARNING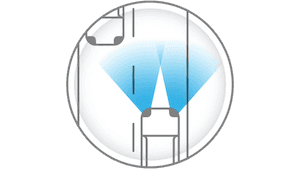 HIGH BEAM ASSIST
---
DRIVER ASSIST TECHNOLOGIES STEP IN
---
You're only human – it's nice to have a little backup when something unexpected happens. Maxima provides a suite of Nissan Intelligent Mobility features that can step in and take action to help keep you out of trouble.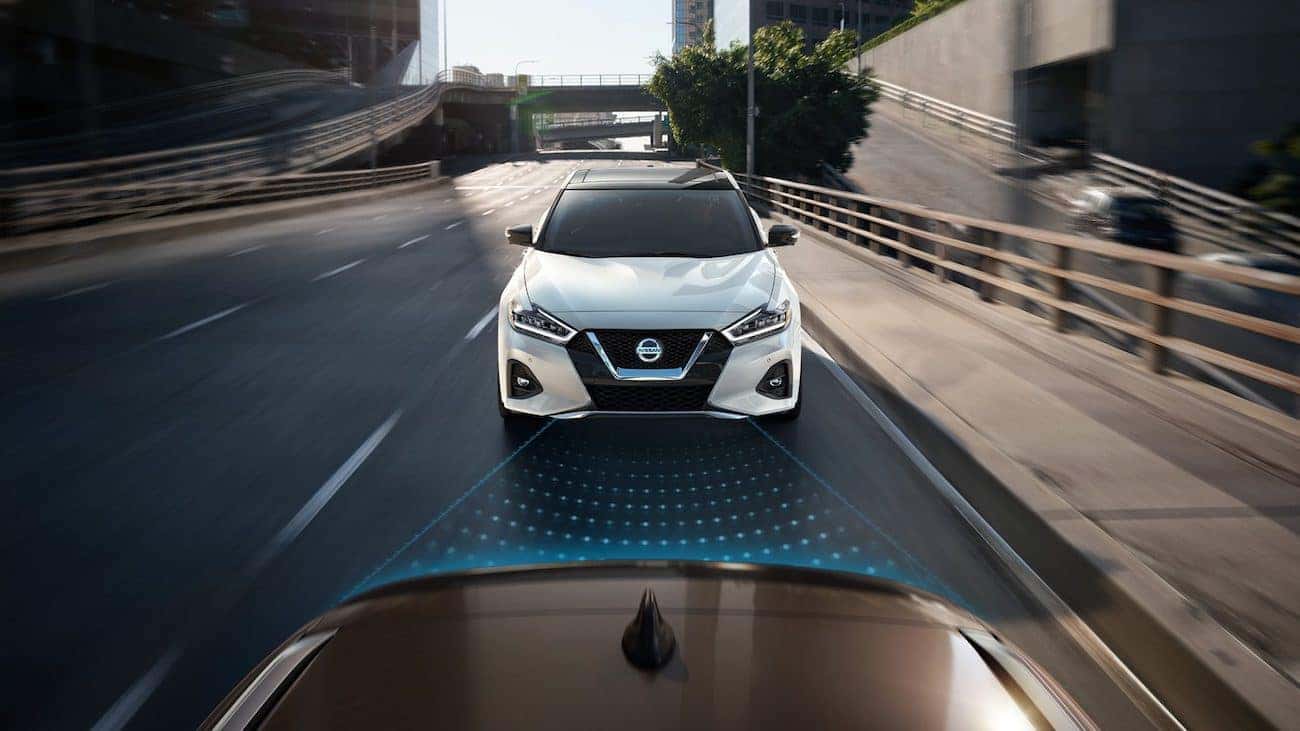 AUTOMATIC EMERGENCY BRAKING WITH PEDESTRIAN DETECTION
Maxima monitors your speed and distance between you and the car ahead, and can let you know if you need to slow down. It can also automatically engage the brakes to help avoid a frontal collision or lessen the severity of an impact. And when it detects a pedestrian in the crosswalk, it can stop you in your tracks.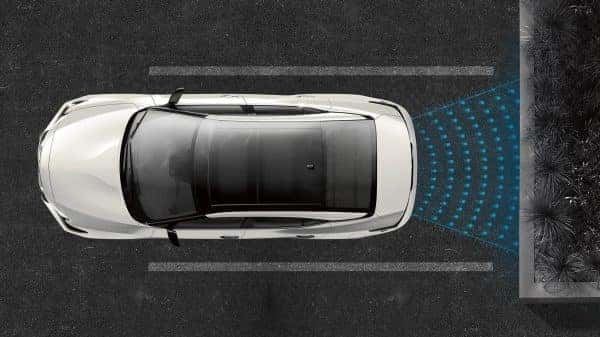 REAR AUTOMATIC BRAKING
Save your bumper. Maxima with Rear Automatic Braking watches out directly behind you for stationary items you might not see. If it detects something and you fail to stop, it can automatically engage the brakes to help avoid a rear collision or lessen the severity of an impact.
INTELLIGENT LANE INTERVENTION
Stay between the lines. When lane markings are clear, Intelligent Lane Intervention can detect if you're straying out of your lane and can tap the brakes to help gently guide you back.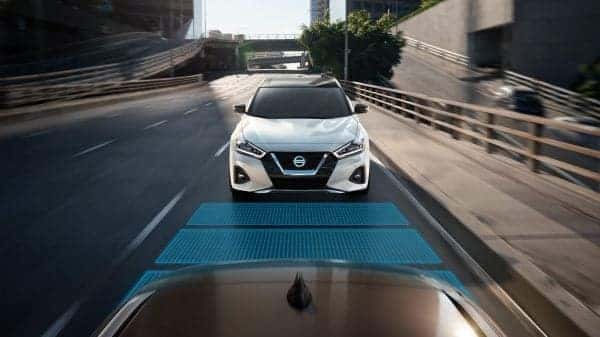 INTELLIGENT CRUISE CONTROL
Go with the flow. Intelligent Cruise Control watches the flow of traffic to take the tedium out of your commute. The system helps maintain an adjustable speed and set distance between you and the car ahead.
---
DRIVER ASSIST TECHNOLOGIES KEEP A LOOK OUT
---
Cars sneak up on you or sit in the blind spot area, and shopping carts appear out of nowhere. Maxima helps out with a range of available features that can detect movement around the vehicle, whether you're parked or out on the road.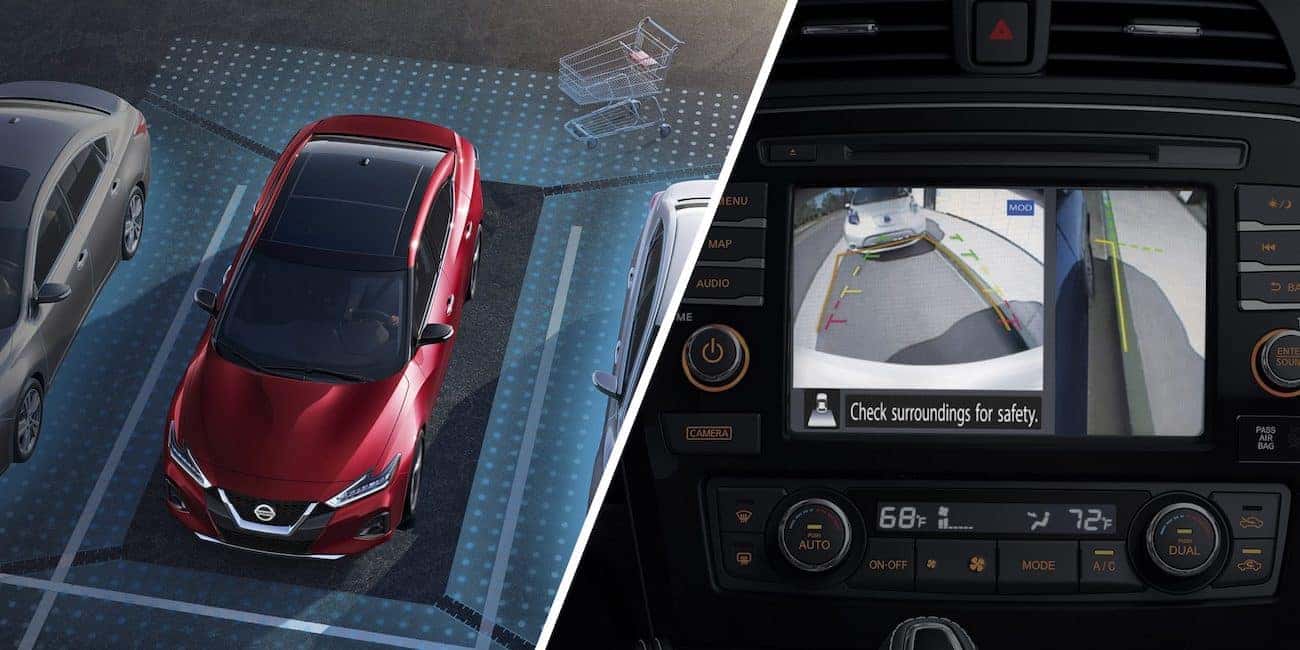 INTELLIGENT AROUND VIEW MONITOR
Keep your pride and rims intact. Intelligent Around View Monitor makes parking easy with a virtual composite 360° bird's-eye view of your Maxima. You can select from split-screen close-ups of the front, rear, and curbside views for a better look. It also gives you an on-screen heads-up when it detects moving objects near your vehicle. We're looking at you, shopping cart.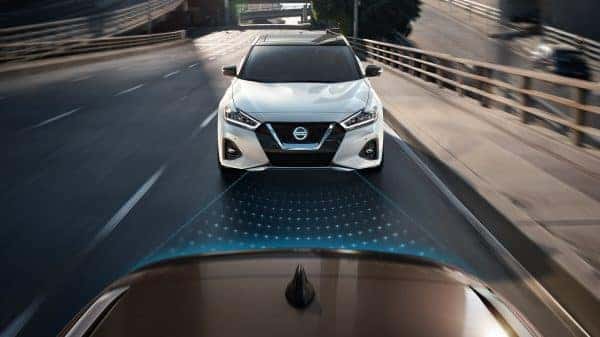 INTELLIGENT FORWARD COLLISION WARNING
What's up ahead? Maxima knows. Intelligent Forward Collision Warning watches up to two cars ahead, and when it detects sudden deceleration in front of you, it gives you a warning to slow down.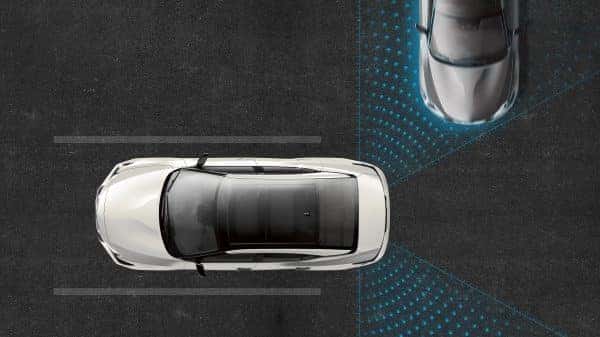 REAR CROSS TRAFFIC ALERT
Fear no parking lot. When you're backing out of a space, Maxima with Rear Cross Traffic Alert watches around the rear of your Maxima and can warn you about cars it detects creeping up on you from either side.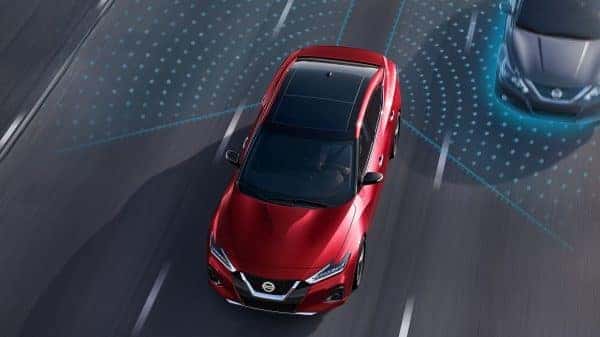 BLIND SPOT WARNING
Wait. Was that a car over there? Maxima with Blind Spot Warning keeps an eye on the blind spot area and gives you a heads up if it detects a vehicle hiding there.
---
COURTEOUS, AWARE, ALERT – A BETTER DRIVE FOR EVERYBODY
---
Let Nissan Maxima keep an eye on the little things. From momentarily lowering your high beams for oncoming traffic to reading the posted speed limit – even letting you know when you could use a break from driving – Maxima looks out for you and your fellow drivers.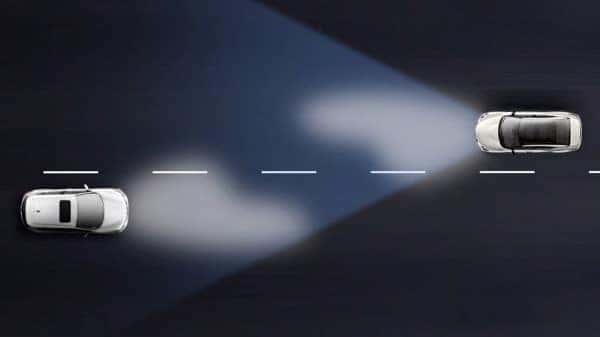 HIGH BEAM ASSIST
Standard High Beam Assist helps out with night vision, while being considerate of your fellow drivers. It automatically switches to low-beam headlights when it detects a vehicle ahead, and turns the high beams back on when you need them.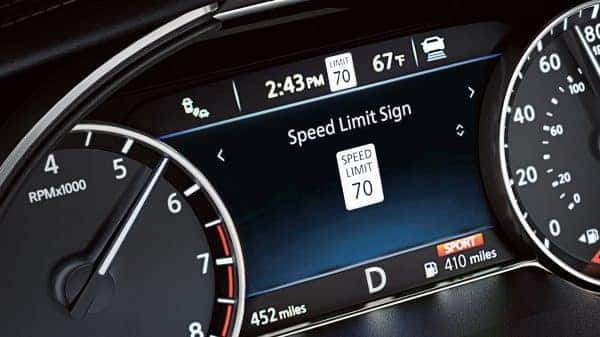 TRAFFIC SIGN RECOGNITION
Available Traffic Sign Recognition keeps you up to date with the latest speed limit by detecting road signs as you go.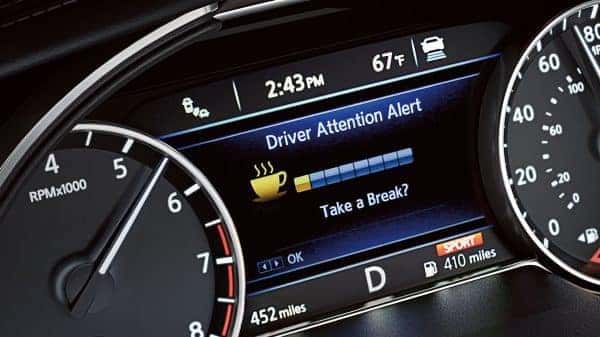 INTELLIGENT DRIVER ALERTNESS
Time for a break? Standard Intelligent Driver Alertness monitors your steering patterns and if the system detects you might be getting drowsy and need a break, then alerts you with a chime and a coffee cup icon on your display.mobility
---
---
MAXIMA CONNECTS YOU TO YOUR WORLD
---
Maxima with Nissan Intelligent Mobility offers available technology that can help you find that new restaurant, serves up live traffic and weather alerts. It even features a Hands-free Text Messaging Assistant. Imagine the possibilities of an available navigation system with connected technology that helps keep you in touch.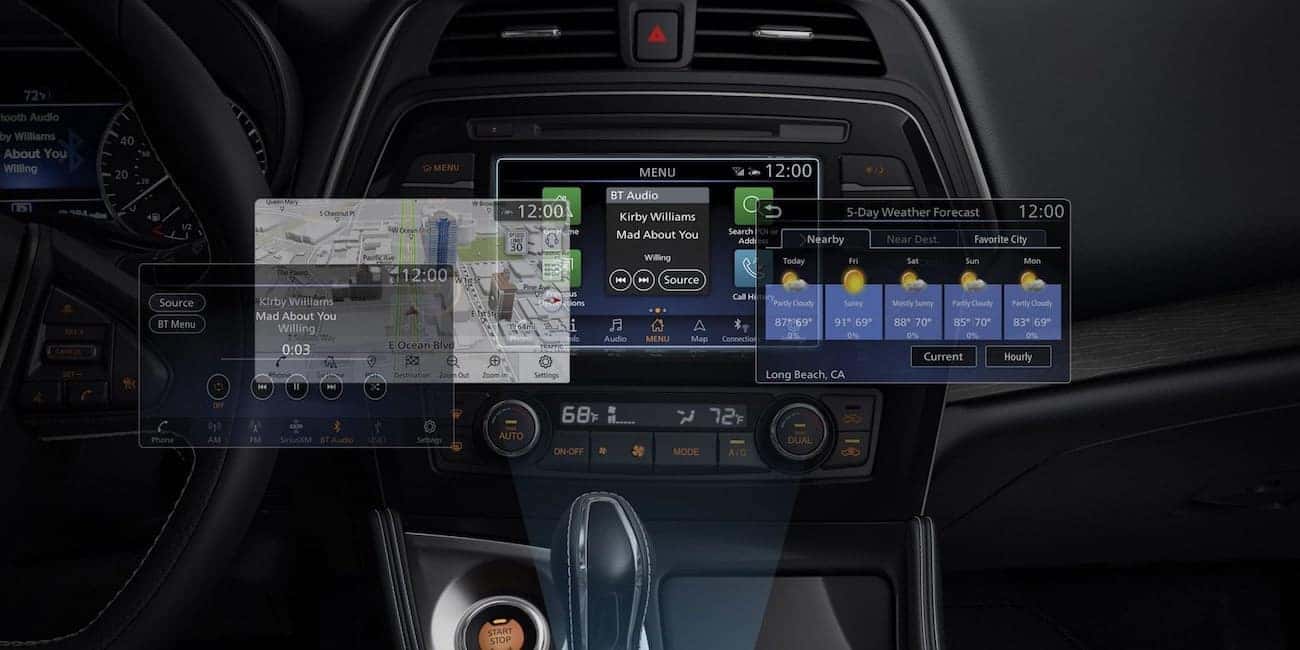 NAVIGATION, TRAFFIC AND MORE
When you're connected, getting around is easy. Available Nissan Door to Door Navigation adds directions that move from your compatible smartphone to Maxima's touch-screen seamlessly. If you end up parking several blocks away, it can send a walking route to your phone. Smart tech makes every trip easier, too. SiriusXM® Travel Link helps with information like parking, weather forecasts, sports, movie listings and stocks – even the cheapest gas. SiriusXM® Traffic® keeps you up to date on the best routes.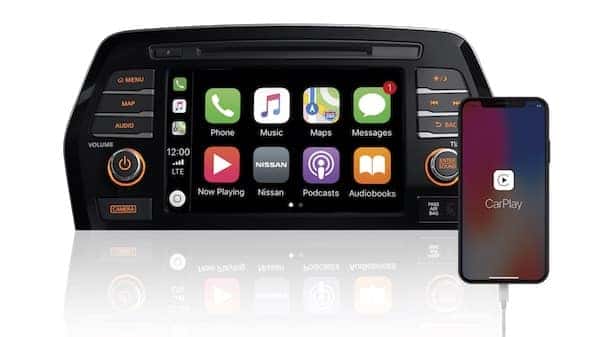 APPLE CARPLAY®
People to see? Places to be? Just ask Siri®. Equipped with Siri® voice control, Apple CarPlay® brings on board to your Maxima your contacts, favorite messaging apps, iTunes® library, Apple Music® playlists, Apple Maps, and more. Simply plug in your compatible iPhone® and go.
ANDROID AUTO™
Know where you're going and when. Maxima and Google Maps™ help you navigate to your next appointment, while your Google Assistant keeps you on top of your schedule. Choose a song, change your destination, or respond to a text with your hands on the wheel using the hundreds of available voice commands.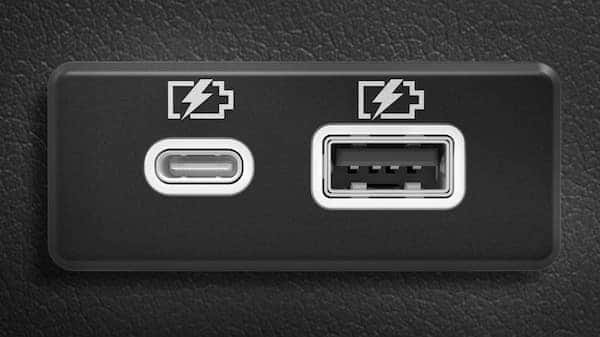 USB-C
Future-proof your life. Maxima is thinking ahead with USB-C connectivity. No adaptors necessary.
---
NISSANCONNECT® SERVICES – OUR TECH, AT YOUR SERVICE
---
With available NissanConnect Services Powered By SiriusXM®, you have a selection of plans and services like customizable alerts and emergency response.


NISSANCONNECT® SERVICES SKILL WITH AMAZON ALEXA
Using the NissanConnect® Services Skill with Amazon Alexa, you can lock and unlock your Maxima, flash your lights, even remotely start your engine – perfect for bringing your cabin to your preferred temperature – all with the sound of your voice.

NISSANCONNECT SERVICES ACTION FOR THE GOOGLE ASSISTANT
Nissan Maxima lets you access NissanConnect Services with your Google Assistant. Just say, "Hey Google, talk to NissanConnect Services" on a compatible smartphone and you'll be able to lock and unlock your doors, flash your lights, start your engine, and more.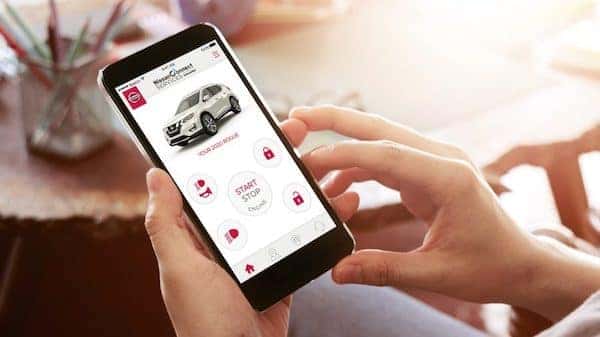 Remote Access
Forgot to lock up? Use your compatible smartphone, compatible smartwatch, or Amazon Alexa. Before you leave home or work, log in to the NissanConnect Services app to remotely start your " to return it to a comfortable temperature in advance. Find your parked "'s location anywhere, anytime in the NissanConnect Services app and Owner Portal map.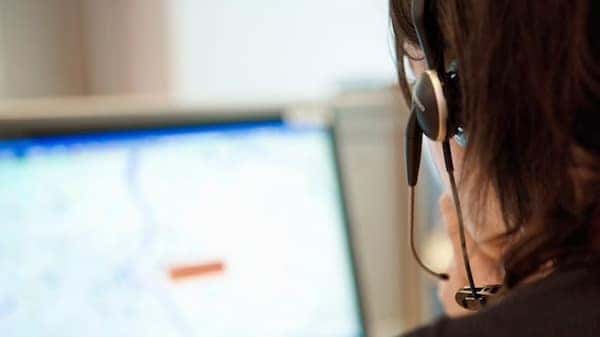 Emergency Preparedness
Automatic Collision Notification – If you're in a severe accident or the air bags deploy, we can call for help. Flat tire? Out of gas? We can request to send roadside assistance to your location. Emergency Call – The touch of a button can connect you to a live person to assist you.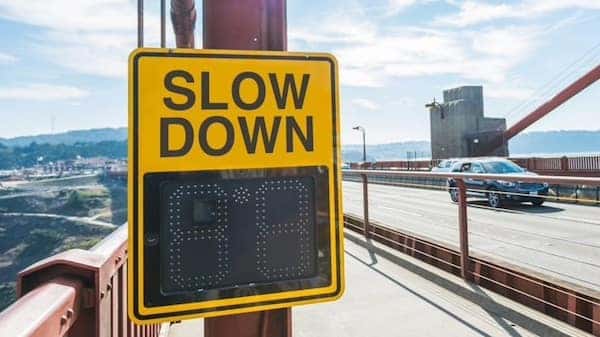 Customizable Alerts
A real help if you've got a lead-foot in the family, this feature alerts you if someone exceeds your set speed. If someone else is behind the wheel, you can get alerts that your vehicle is entering or leaving your set boundary. If your vehicle is driven outside of the times you schedule, you'll get an alert.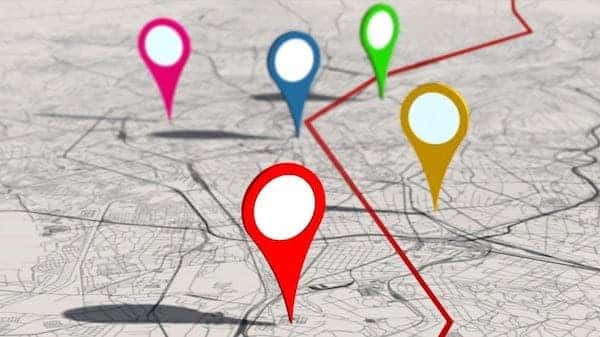 Convenience Services
Craving sushi? Search for nearby places, and Connected Search will return Points of Interest results. Great for a road trip, we send a route with up to four waypoints and a destination directly to your " via the Owner Portal. Use voice response to search by name or category and have results sent to your Nissan Navigation System.
---
ADVANCED DRIVE-ASSIST® DISPLAY – WHAT WOULD YOU LIKE TO KNOW?
---
Keep focused on what's most important: driving. From turn-by-turn directions to safety alerts – even warning you if it senses you need a break – this 7″ color display lays it all right before your eyes, helping to minimize the time you look away.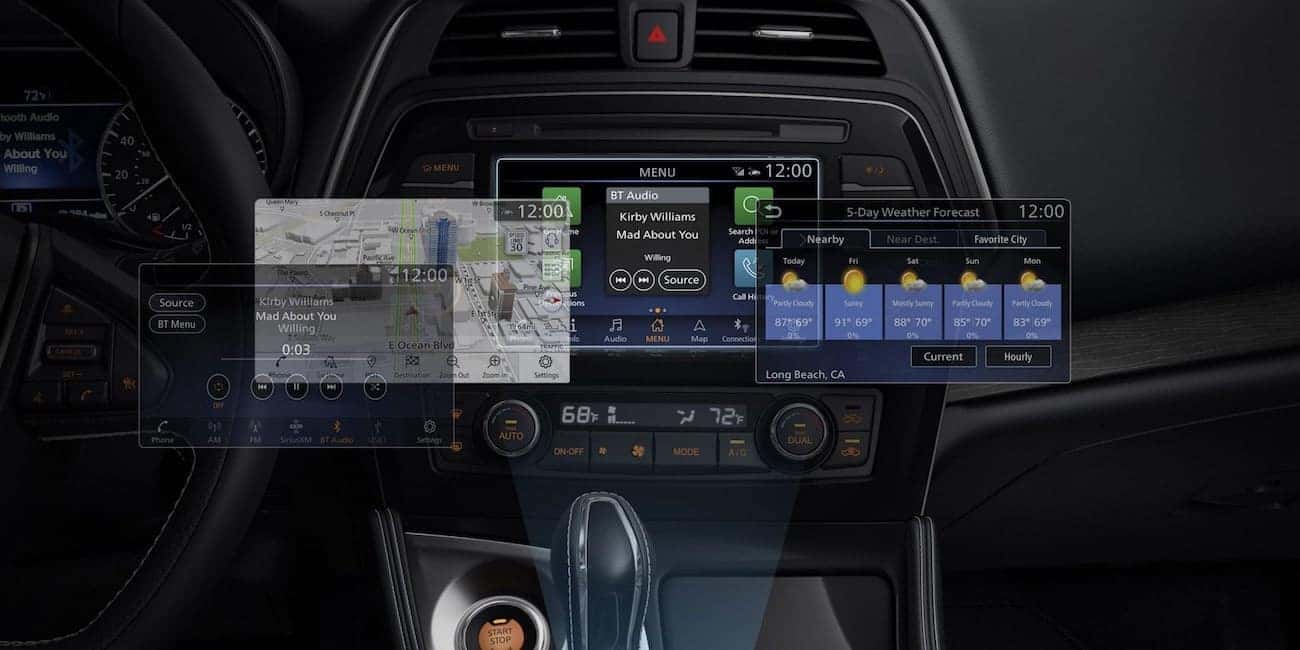 Sport Mode Power Band
When you're in Sport Mode, all your essential engine information is displayed in real time.
Rear Door Alert
Never forget something in the back seat again with the helpful Rear Door Alert system. It gives you a visual and audible alert to remind you to check the rear seat.
Bluetooth® Streaming Audio
With Bluetooth® streaming audio at your fingertips, you can catch the name of the track right here.
Tire Pressure Monitoring System (TPMS)
Get a readout on your tire pressure and a heads-up when one is low.
Safety Alerts
Alerts from advanced safety features like available Blind Spot Warning are displayed right here.
Available Turn-By-Turn Directions
With your next move right in front of your eyes, Maxima can actually help you reach your destination quicker and easier.
---
---
CUSTOM-TAILORED INTERIOR COMFORT
---
Maxima's premium interior features available quilted inserts, made from premium leather-appointed or Italian-made Alcantara® – a material usually reserved for high-end performance cars. Pair with front Zero Gravity Seats, and you get unmatched interior comfort.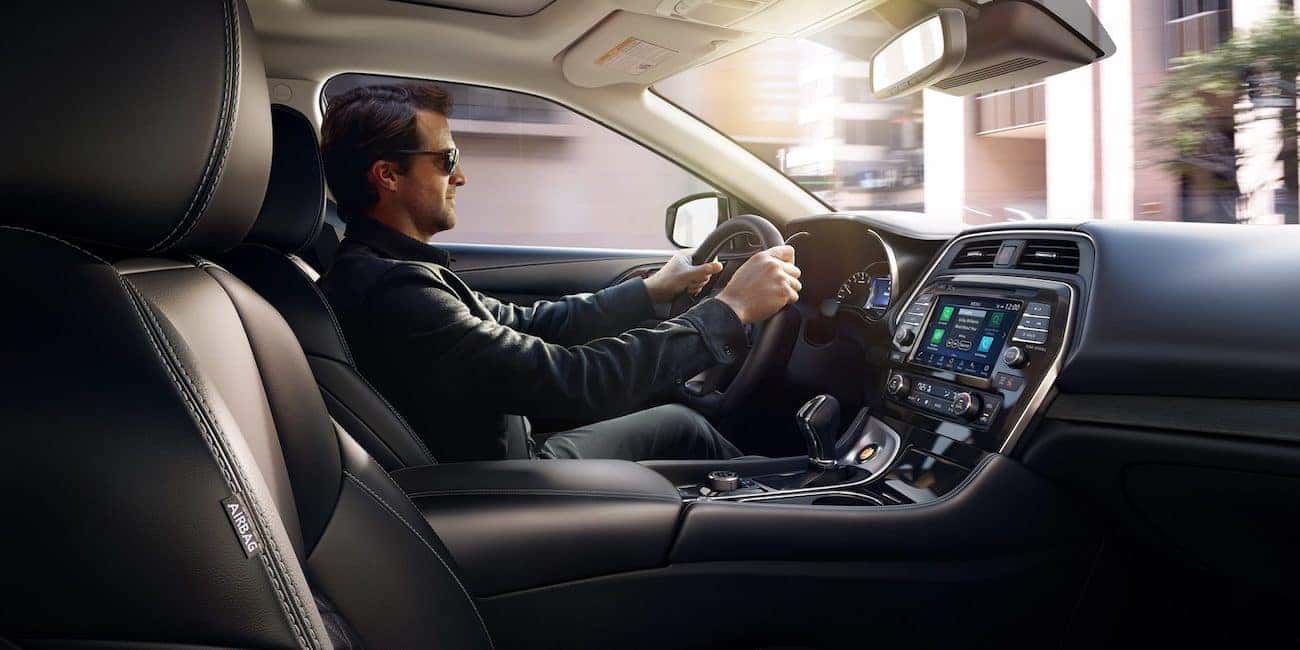 MAXIMA REMOTE ENGINE START SYSTEM WITH INTELLIGENT CLIMATE CONTROL
Imagine getting in at "just right." The 2020 Nissan Maxima features an available Intelligent Climate Control system that can respond to the weather outside, to heat or cool your cabin as you like. It can even turn on your heated seats and steering wheel – all before you've stepped inside.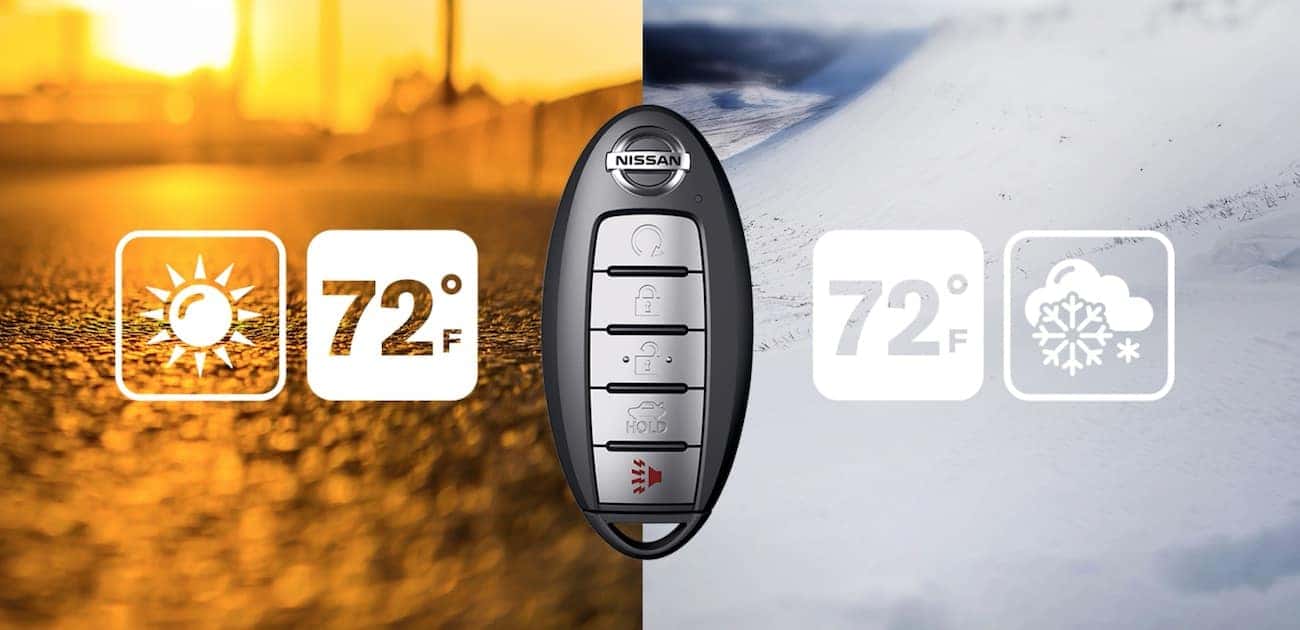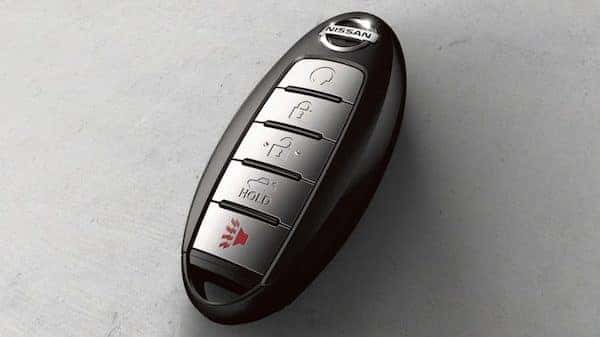 REMOTE ENGINE START SYSTEM W/INTELLIGENT CLIMATE CONTROL
Using the Nissan Intelligent Key®, you can start the Maxima remotely and heat up or cool down the cabin before getting inside. So every time you climb in, it's at the perfect temperature.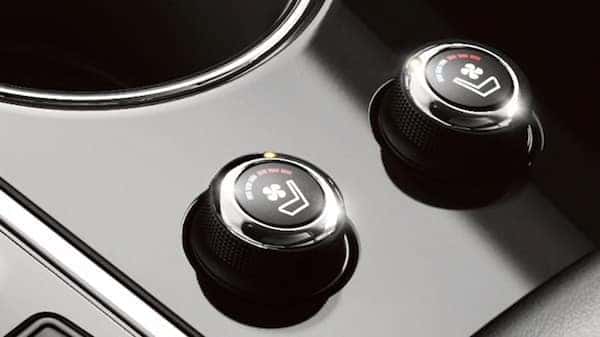 CLIMATE-CONTROLLED FRONT SEATS
Available climate-controlled front seats offer individual heating and cooling for driver and passenger, making comfort as easy as turning a knob.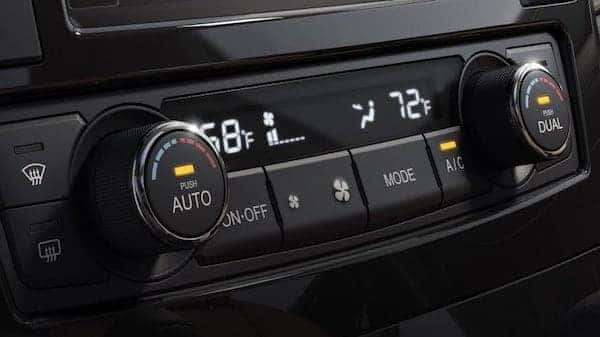 DUAL-ZONE AUTOMATIC TEMPERATURE CONTROL
You like it one way. Your front passenger likes it another. With Dual-Zone, both of you are happy.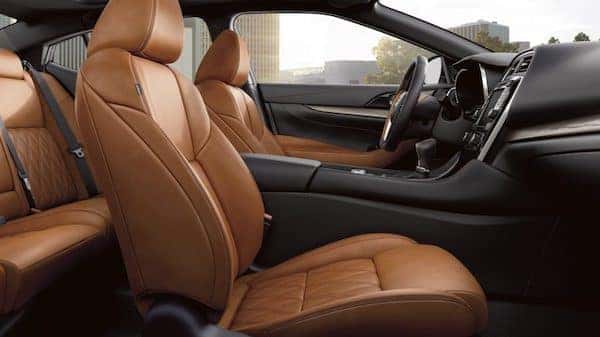 ZERO GRAVITY FRONT SEATS WITH 3D BOLSTERS
Maxima's sport-styled front seats are deeply bolstered to help keep you in place – even during high-G cornering. Plus, inspired by zero-gravity space travel, their natural, neutral seating position can help reduce fatigue.
---
---
BOSE® PREMIUM AUDIO SYSTEM
---
To create a Maxima-worthy audio system, the available 11-speaker Bose premium audio system features Centerpoint®2 Surround Technology. By using a proprietary algorithm to analyze the stereo signal and convert it into multiple channels, you enjoy greater detail when reproducing music from nearly any source, including AM/FM or satellite radio, CDs and digital music files.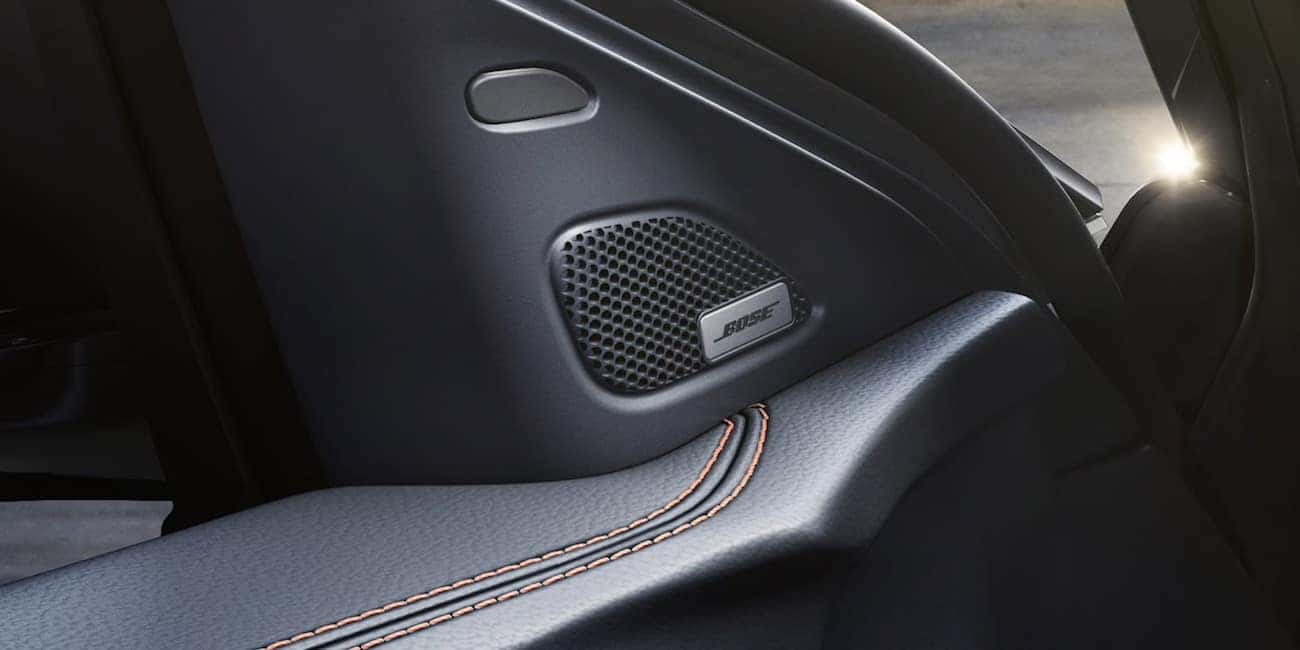 ACTIVE NOISE CANCELLATION
Standard on Bose® audio-equipped models, Active Noise Cancellation monitors input from the engine and the cabin and creates a noise-cancelling signal delivered through Maxima's speakers, for a refined, quiet ride.
ACTIVE SOUND ENHANCEMENT
Hear that legendary VQ like never before. On Maxima SR, Active Sound Enhancement system dials a more engaging engine note into the cabin by enhancing the sound from the 3.5-liter V6.
ACOUSTIC LAMINATED GLASS
Standard on all trim levels, Acoustic Laminated Glass on both the windshield and front side windows drastically cuts down on high-frequency wind noise, which helps you enjoy conversation, even at highway speeds.
---
---
NISSAN ADVANCED SAFETY TECHNOLOGIES
---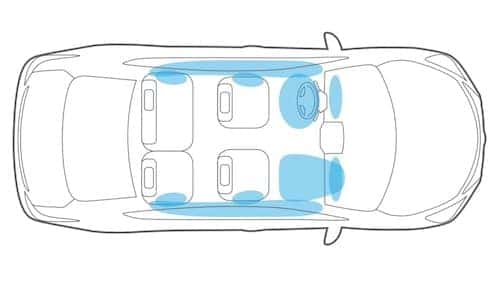 Nissan Advanced Air Bag System
The Nissan Advanced Air Bag System features front air bags with seat belt and occupant-classification sensors. Maxima is also equipped with front and rear seat-mounted side-impact supplemental air bags. Roof-mounted curtain side-impact supplemental air bags with rollover sensors help keep you safe.
ANTI-LOCK BRAKING SYSTEM (ABS)
Under certain hard braking situations, the ABS is able to pump the brakes faster than you possibly can, helping to prevent wheel lockup and allowing you to continue to steer while braking heavily.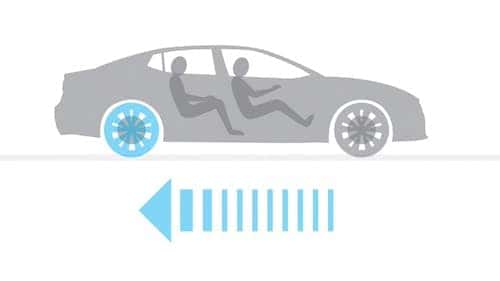 BRAKE ASSIST/ELECTRONIC BRAKE FORCE DISTRIBUTION (EBD)
If you need to slam on the brakes, Brake Assist detects how hard you're braking, and if it senses you are in an emergency, it helps to apply maximum braking force.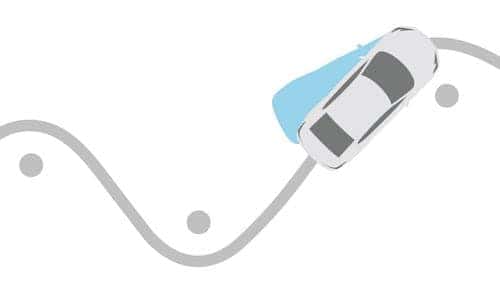 VEHICLE DYNAMIC CONTROL AND TRACTION CONTROL SYSTEM
Vehicle Dynamic Control (VDC) helps you maintain your steered path, while the Traction Control System (TCS) helps reduce wheelspin in low-traction situations. And when you have to brake suddenly, the Anti-lock Braking System (ABS) helps you maintain steering control, while Electronic Brake force Distribution (EBD) sends extra force to the rear brakes to compensate for additional rear passengers or cargo.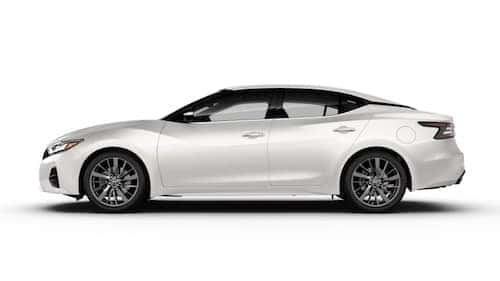 ZONE BODY CONSTRUCTION
This advanced body construction combines impact-absorbing structures with a high-strength cabin, which helps provide protection for you and your passengers.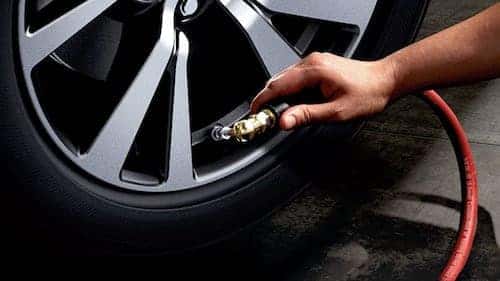 EASY-FILL TIRE ALERT
Maxima's Tire Pressure Monitoring System (TPMS) lets you know whenever a tire is low. Plus, the Easy-Fill Tire Alert takes the guesswork out of filling your tires, with a beep of the horn once you've reached the correct pressure.
---
---
NISSAN MAXIMA LEGENDARY VQ V6 ENGINE
---
Under the hood lies its beating heart: Nissan's legendary 300 horsepower, 3.5-liter, VQ V6 engine. From sodium-filled exhaust valves and anodized pistons, to the high-flow tuned induction system, it's designed to exhilarate from idle to redline.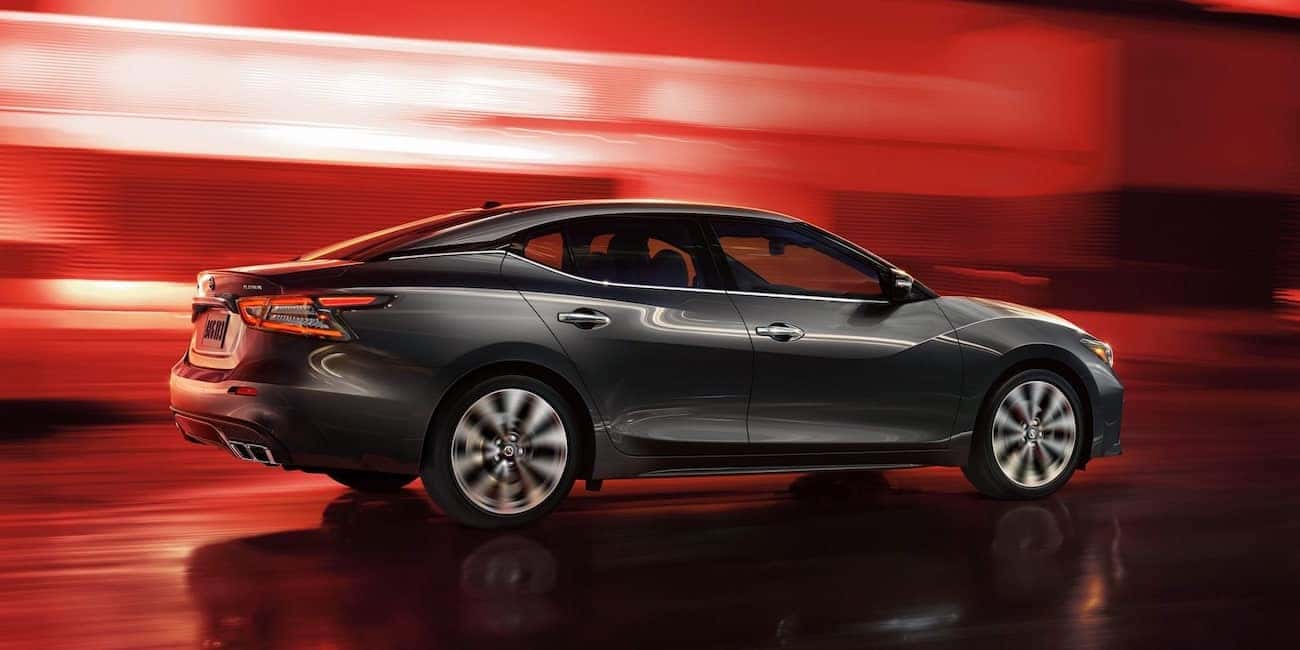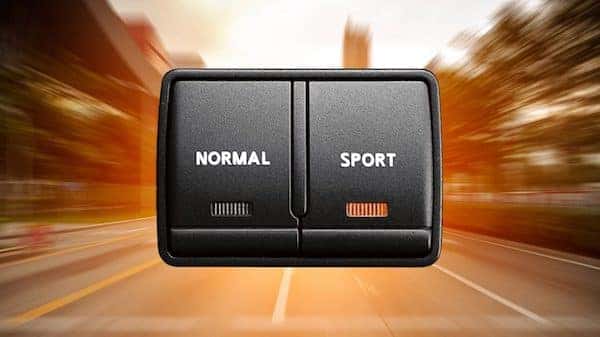 DRIVE MODE SELECTOR
Adrenaline on tap. Put it in Sport, and you'll sharpen throttle response, steering feel and transmission tuning for a pulse-raising ride. The system even pumps a more powerful engine note into the cabin, thanks to available Active Sound Enhancement.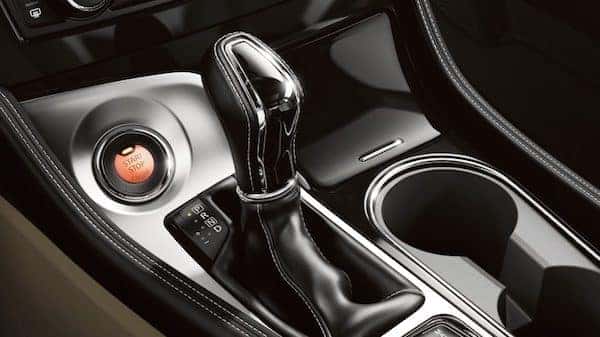 XTRONIC CVT® (CONTINUOUSLY VARIABLE TRANSMISSION)
Engineered to satisfy even the most die-hard enthusiast, Maxima's next-generation Xtronic CVT features dynamic step shifting, wider gear ratio coverage, and an adaptive shift controller. The result is a more connected, spirited driving experience – all without sacrificing fuel economy.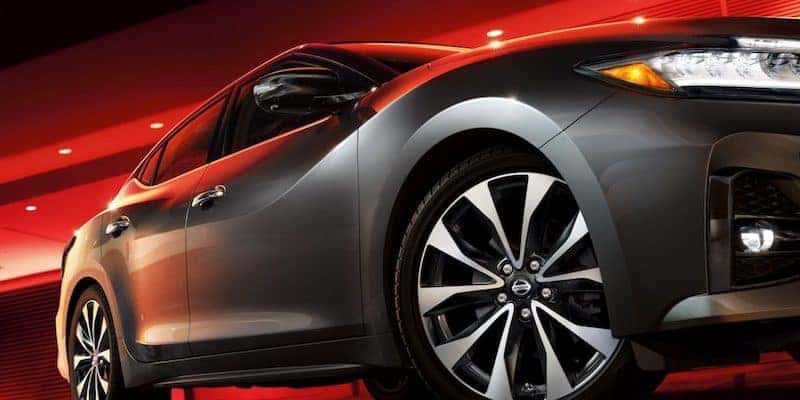 DRIVER-FOCUSED SUSPENSION AND CHASSIS
Maxima's independent multi-link rear suspension with monotube shocks equals exhilarating performance and a more comfortable ride. And a lowered stance isn't just for looks, it gives you the handling and response you'd expect from the 4-Door Sports Car®.
---
DYNAMIC DRIVE TECHNOLOGIES HELP YOU STEP UP YOUR GAME
---
To ensure you get your daily dose of performance-derived endorphins, Maxima features the advanced technology of the exclusive Integrated Dynamics-control Module featuring Intelligent Trace Control, Intelligent Engine Brake, and Active Ride Control.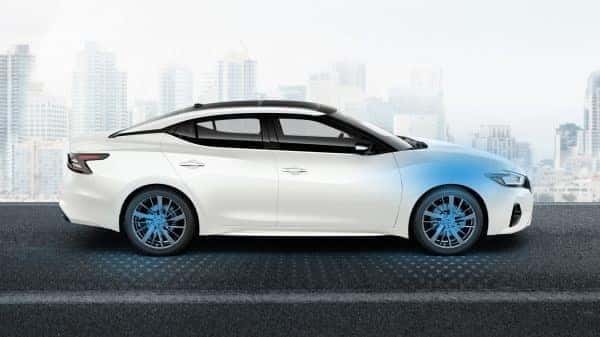 INTELLIGENT ENGINE BRAKE
Get smoother deceleration when cornering or coming to a stop. Intelligent Engine Brake uses the Xtronic CVT to apply engine braking, helping you to avoid stopping short. And helping to keep your bag from flying off the passenger seat.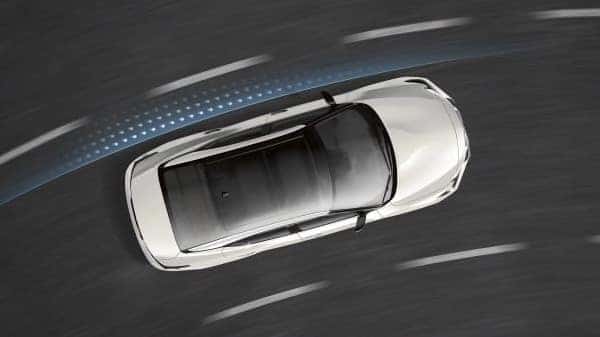 INTELLIGENT TRACE CONTROL
Enjoy hugging curves with handling that feels effortless. Intelligent Trace Control monitors the situation and, if needed, can brake each wheel individually to help you steer smoothly through the corners.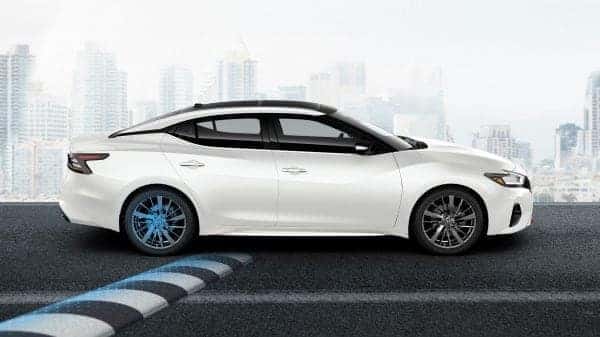 ACTIVE RIDE CONTROL
Bump? What bump? Active Ride Control can automatically apply the brakes and adjust engine torque to smooth out your ride, turning those mountains into molehills.
---
Ready to test drive the 2020 Nissan Maxima?